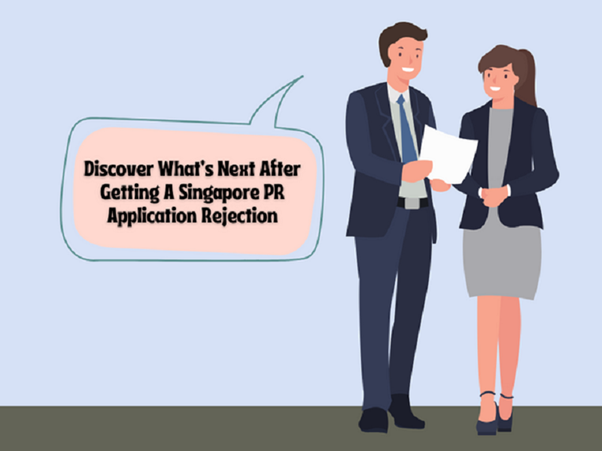 Discover What's Next After Getting A Singapore PR Application Rejection  
Getting out of your comfort zone is not always a bad thing. Depending on circumstances, living in a new place and meeting new people can help anyone grow. After all, adapting is part of human nature to survive. They will do all sorts of things so they can improve to make a better version of themselves. The problem, however, is that life is full of challenges. While you do not think your Singapore permanent resident (PR) application will get a rejection letter, hundreds of applicants are getting rejected out of thousands who applied.
With thousands of people applying for Singapore PR, receiving a rejection is natural, especially now that the government is becoming stricter with its regulations on this COVID-19 pandemic.
That is why you should not lose hope after receiving a Singapore PR application rejection since there is still something you can do to become a permanent resident and live in Singapore for good. Read on to find out what those are so you can start planning your next move.
What Are Your Options After Getting A Singapore PR Application Rejection?
While it is true that getting rejected for any reason is painful, that does not mean you will end up mulling and not do anything. Remember that when your Singapore PR application receives a rejection letter, there are two things you can do: either submit an appeal or forward another new PR application, along with the supporting documents.
OPTION #1: Submit An Appeal
If you choose option one, guarantee to submit your Singapore PR appeal letter in the correct format within six months. The turnaround time for submitting an appeal starts from the date you have received the rejection letter from the Immigration & Checkpoints Authority (ICA).
OPTION #2: Submit A New PR Application
If submitting a PR appeal in Singapore is not your cup of tea, you can submit a new PR application. This time, ensure that you have resolved all the possible reasons why you got rejected.  You can do that by reevaluating your initial PR application form and the documents that you have submitted. Double-checking those will give you clues on how to improve your PR application.
Submitting An Appeal For A PR Application Rejection: Know The Steps You Need To Take
Step #1: Review Your Initial Submitted PR Application Form
The first step you need to take after choosing option one is to review your initiated submitted PR application form. From there, you will learn more about what went wrong. Understand those things to find out what you can do so your appeal for PR application rejection in Singapore will come to light.
Step #2: Consider Your Milestones
The next thing you need to do is to consider your milestones. Whether social or professional life, these are the achievements you have earned in the past months you have been living in the country. Highlighting all of them will demonstrate how committed you are and your contribution to the development and future of Singapore. Consider mentioning them in your appeal letter if you have any special skills, knowledge or experience,
Step #3: Gather All And Double Check All Supporting Documents
Even though you are only submitting an appeal, you should not forget to include all the necessary supporting documents. Remember that the number of files you submit does not matter since relevancy is more important to the authorities that will review your appeal request.
Consider creating a checklist, so you will know what document is still missing and has not been gathered together. Doing so will help you complete all the requirements.
Step #4: Write A Draft Appeal Letter For PR Rejection
While gathering and double-checking all supporting documents, it is time to write a draft appeal letter for your PR rejection in Singapore. Having a draft will help point out the part you missed to mention and what else you need to do to improve each line and every text you included.
Step #5:  Make Revisions And Submit
After writing a draft of an appeal letter for your PR rejection, consider rereading it. Doing so will help you point out errors and make revisions accordingly before submitting.
What Are The Dos And Don'ts Of Writing An Appeal For PR Rejection In Singapore?
DOS #1: Use Professional Tone
Even though you will be sharing a bit about yourself, the tone of your writing should sound professional. If done right, the reader will know how serious you are with your intention.
DOS #2:  Know The Recipient's Mailing Address
Besides writing a Singapore PR appeal letter in the correct format, the recipient's mailing address should also be accurate. Otherwise, the ICA will not be able to receive your appeal.
To guarantee the mailing address is correct, always check ICA's website.
DOS #3: Get A Second Opinion
Since one's eyes can be deceiving, you should ask others for their second opinion about your appeal letter for your PR rejection in Singapore. They might find some areas you overlooked.
DON'TS #1: Forget To Include PR Application ID
If you forget to include your PR application ID, the authorities will not have any idea who this appeal letter is from. While they can still type your name in their system, it will take time.
DON'TS #2: Neglect Spelling Errors
Another thing that you should not do is to submit your appeal letter that has spelling errors. Even though the human's mind can automatically correct misspelt wrongs, the reviews will not take this for granted and can be the cause of your rejection again,
Need More Help With Your Singapore PR Application Rejection?
If so, Singapore Immigration Partners would love to help. This PR application agency aims to lend a hand to all of those who want to become permanent residents for good. They want them to have a seamless application process, and in case of rejection, they will reach them on how to write a Singapore PR appeal letter in the correct format.
Just contact Singapore Immigration Partners at +65 6980 0668 or leave a message on their website so you can book an appointment and discuss your concerns with them about appeal letters in Singapore or PR forms in person.