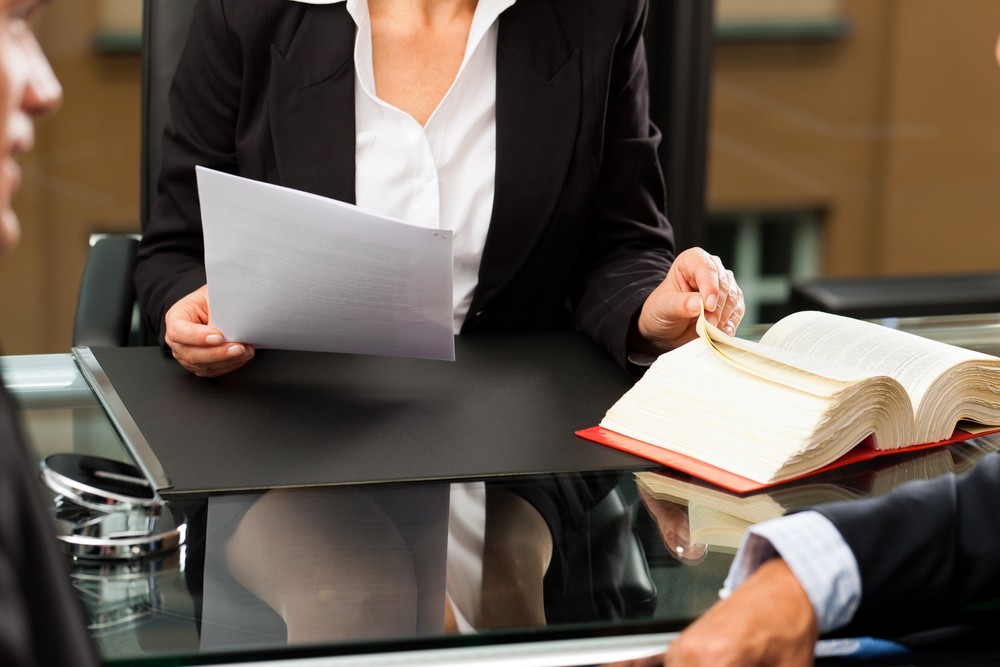 Benefits of getting a lawyer online:
Managing legal matters can become quite an ordeal if you do not have the right person to guide you through the process. A good lawyer is all that you should be looking for in this case to get rid of such issues easily and most importantly properly. With the raging digitization all over the world, finding a lawyer online is also very much a possibility in today's date. Infact, in most cases fetching a lawyer online is the most ideal and preferred option for clients across the globe. For example, if you are a non-resident Indian and you start facing issues with any of your properties in India then you will of course prefer contacting a good lawyer online over actually taking a few rounds of the courts in India. And that is how relevant this service is in India in the current scenario. In this article we will look at some of the best benefits of getting a lawyer online in India.
Very low pricing for lawyer online:
Finding a lawyer online is no hard game at this moment, many law firms have gone fully online during the pandemic to help people go on with their official or legal works even when they were barred behind their own doors. One very unique selling point of a lawyer online is its low pricing that makes it easily accessible to people from not only the higher strata of the society but to every other level as well. Also, some of the legal processing and applications have fully gone online in the past few years in our country and that is why fetching a lawyer online with a low pricing looks like the most beneficial deal in this case.
Hassle-free legal documentation:
As we mentioned in the last point briefly, some legal works and paperwork applications have gone fully online in the country post the launch of Digital India. Legal documentation is a real tedious task to do for anyone who doesn't have the right understanding of legal jargon. In that case, you can go with any good lawyer online who will help you throughout the entire process of your legal documentation with zero hassle and that too within a much shorter time frame. Legal documentation processes like applying for a will, trademark or a start-up registration and many others have all gone online in the past few years. And that totally calls for an expert lawyer online who will walk you through these legal paperworks with zero 'paper' involved in a fully effortless manner and at super low affordable cost.
Fast and easy access to a wide range of online lawyer and attorney:
Getting past a good lawyer online or an attorney is no more a difficult job. You can surf through all profiles and information available on their pages online just with the help of some swipes and decide on the one that you want to hire. You can also file your applications by yourself if you want to and just get it checked by some trustworthy attorney online without having to actually take the effort of visiting him physically. This arrangement can help you save time,effort and money. This is how the fast and easy access of online lawyer helps you to get your legal documents done without any stress.
Transparent communication & transaction:
Now this is one of the best features of the online lawyer drill. You can access the whole progress and the route map that your lawyer or attorney takes and that too online. You do not have to ever get to your lawyer in person to get your documents sorted and you will know more than ever about the step-by-step progression of your work. Also, payment methods are extremely clear with this online lawyer drill. All transactions happen online and with absolute transparency that helps you keep a tab of your work.
This entire online lawyer drill is not only useful for clients but also very much so for the lawyers themselves. As a lawyer online, you can access clients from across the globe and solve problems or work freely from wherever and whenever you want to at your own convenience. This is the beauty of this entire internet gig. It also helps the lawyer benefit finally financially without any hassle with transparent transactions and communication between client and the attorney. This is an overall solution for both parties from everywhere and that is why it is being adopted by everyone so fast in all legal firms regardless of any other worries.
FAQs:
Can I hire a lawyer online?
Ofcourse. These days all reputed legal firms have gone online and you can hire any lawyer of your choice online from literally any corner of the world.
Can I get free lawyer online services in India?
Yes, some legal firms do provide legal advice for free. Signing up to these websites can help you get through a lawyer online and take his or her advice and also hire him if you want some more services.
What is free legal aid in India?
Free legal aid is the provision of free legal services in civil and criminal matters for those poor and marginalized people who cannot afford the services of a lawyer for the conduct of a case or a legal proceeding in any Court, Tribunal or Authority.
How much do lawyers charge for consultation in India offline?
For high court cases, lawyers charge anything between Rs 3 – Rs 6 lakh a hearing. If the lawyer has to travel to other high courts, then the charges could be anywhere between Rs 10 lakh- Rs 25 lakh. For cases in trial court, lawyers generally bill the client for the entire case, sometimes as much as Rs 10 lakh.
Can I get a 30 mins free lawyer online?
A few lawyers online do give 30 minutes legal advice for free. Some offer a fixed fee – that way you can know in advance what the advice will cost. You can communicate with any lawyer online and ask if he or she offers a free half hour or a fixed fee. A free or fixed-fee appointment can help you find out your rights and legal position.