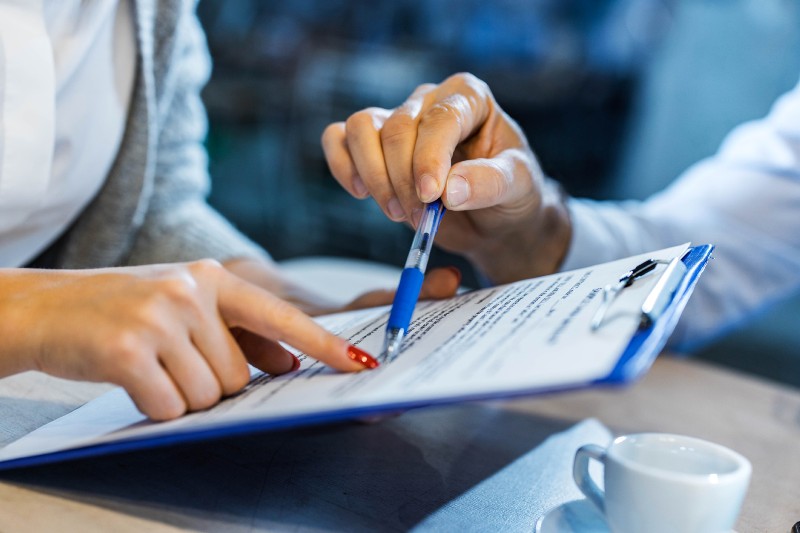 Has Your Claim Been Unfairly Denied in South Florida? Allow Us To Represent You At Once
Has your property suffered from unprecedented damage that now requires reparations and maintenance? By being the responsible property owner that you are, you decided to set a claim with your insurance company, thinking that they would assist in your time of need. Unfortunately, a denied homeowner claim in South Florida tends to not proceed accordingly. Even more so, many home insurance companies often decide to deny your claim to repair your property.
If you were affected by this unfair practice and can relate to the incoming issues, we are happy to inform you that you do not have to go through this alone. Instead, you must be aware that as a victim of property damage, you have every right to appeal your denied claim. The reason being that as a property owner, you pay for home insurance and comply with state-mandated laws covering your property.
When disaster strikes, you'd believe that because the damage wasn't your fault, your insurance would cover the remaining expenses. In other words, not only can you fight their decision but you also deserve an explanation for the claim denial. Just because they deny it, does not mean that the story ends there.
To make sure that your rights are respected, we recommend that you hire the services of a South Florida real estate attorney. With a legal expert on your side, you'll bask in the benefits of representation so that your rights as a homeowner are protected at all times. More importantly, you should know that the only way to effectively appeal a denied claim in South Florida will be with the help of a legal representative.
We would like to kindly ask you all to stick around with us in our upcoming article. Our account will go into the causes of denied claims alongside the advantages of hiring a legal expert to effectively appeal your denied claim. Let's get started! 
The Varieties of Denied Homeowner Claims in South Florida
For every specific type of damage that your property faces during an accident, insurance companies will attempt to deny your claim. Be mindful of other damages that can occur, and how these companies will justify them to undermine your claim. Let's go ahead and examine some common causes of denied claims.
Damage caused by mother nature is perhaps the most recurring reason for property damage claims in South Florida. In our neck of the woods, our notorious hurricanes can leave us in complete devastation.
The truth of the matter is that these natural disasters can strike the moment the season arrives. You as a responsible homeowner would believe that you'd be covered after paying your monthly insurance due. However, even such a noticeable factor might not be enough to count as an accepted claim. 
Specific factors of these natural disasters are extreme wind, and rain, causing substantial damage to your walls, floors, and ceilings. These too may be denied by insurance companies. 
Electrical and Fire Damage could happen in the blink of an eye and, evidently, turn your entire world upside down. While there is nothing more important than your health in the event of these tragedies, you will also have to deal with the financial burdens of a burned home. If your property is deemed as "total loss," you will need the coverage that you pay for to kick in. However, what if your insurance company also denies your claim in this situation as well?  
Many insurance companies that deny your property claim, will justify their decision on errors from your behalf. Another common justification on their part is claiming that the homeowner failed to comply with the Floridian statute of limitations.  
Man-made Vandalism will undoubtedly affect your home with things like broken locks, damaged windows, vandalized lawns, and unwanted graffiti. These are obvious infractions that you had no control over at the time of the attacks. In other words, you yourself did not cause these issues.
Sadly, there is a known tendency for insurance companies in denying these property damage claims with the excuse that the alleged losses aren't covered by their pre-existing insurance policy. Instead, they'll state your coverage has to be  destined specifically for weather damage or or other property loss that isn't tied to man-made vandalism. 
Renown Advantages of a Real Estate Attorney For A Denied Claim
Initiating the Appealing is crucial when insurance companies are fixated on denying your claim. Attorneys will then create a carefully crafted appeal to counteract their unfair practices. If the insurance company still doesn't comply, your lawyer may file a lawsuit. 
Now that you have identified the different sets of homeowner property damages,  we hope you'll make the right decision. You need to be represented by a legal expert, that will prevent the insurance companies from bullying you to the ground. Get the compensation you deserve now!
Accelerating the appeal process is an effective tactic that your real estate lawyer will implement if your claim is denied. Most insurance companies will try at all costs to delay your case, or even threaten to cancel the file at once. However, by accelerating the appeal, your South Florida real estate attorney will push to act on litigation. This will startle the insurance company, forcing them to play fair and correctly judge your appeal. 
Homeowners insurance attorneys are experts at negotiating the coverage settlements on your behalf. Not only can insurance companies deny your original claim, but they will also try to undermine you by providing an unfair settlement. Sadly, many homeowners bow their heads and conform to these unfair practices because they don't know any better. However, with the help of a Florida real estate attorney that will not happen.  
Get Represented By The Experts
We'd like to thank all of our readers for taking the time in joining us throughout our detailed account. The main takeaway is understanding that when you are faced with a denied homeowner claim in South Florida, you will benefit from the expertise of a real estate lawyer.
With the help of a legal expert, you will be able to fight all the unfair practices that we mentioned above. Do not venture into this legal dispute without representation on your side. Remember, you must receive what you pay for! Call a real estate attorney right away.