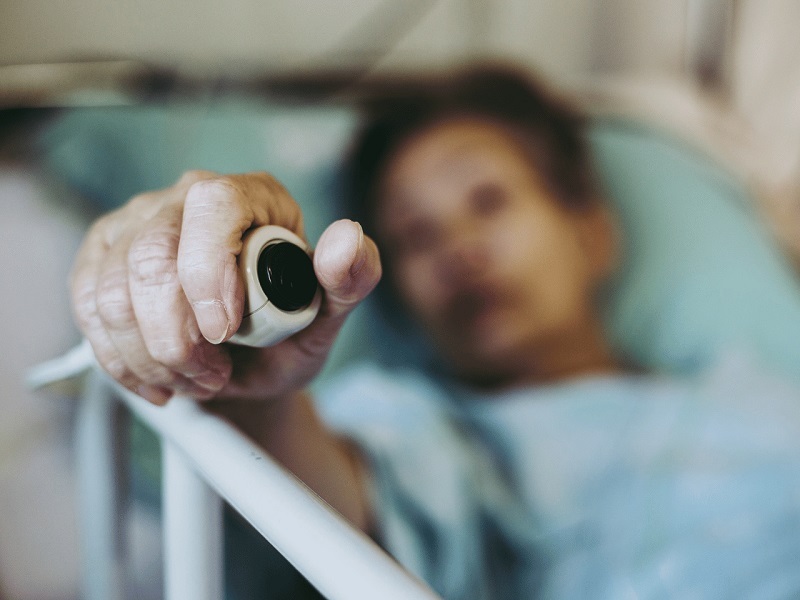 My Elderly Mother Is Consuming My Life: Finding Balance as a Caregiver
Caring for an aging parent is often portrayed as a noble, rewarding act of love. But if you're currently serving as a caregiver for your elderly mother or father, you know the day-to-day reality can be all-consuming and leave you feeling drained, isolated, guilty, resentful, and like you've lost your own life.
Though caring for your aging parents may seem inevitable as they get older, being consumed by this role doesn't have to be. With some planning, sharing the responsibilities, and actively caring for your own needs, you can restore more balance, reduce stress, and make room in your life for other priorities while still meeting your elderly mother's care needs.
Why Caring for an Elderly Parent Can Quickly Become All-Consuming
When your aging mother or father first displays signs that they need more care and support in their daily life, your instinct is likely to want to take charge and handle everything yourself. You want to protect them, ensure they're safe, and don't have to worry as their physical and mental capabilities decline.
This protective urge, coupled with societal expectations around honoring your parents, often compels adult children to immediately step into a full-time caregiver role without considering the toll this could take.
But as months pass, resentment and burnout often build, leading to feelings of being trapped or consumed by caring for an elderly parent. There are several reasons this parent/caregiver dynamic can quickly become unhealthy and all-encompassing:
The demands are constant. Caring for seniors with health issues or disabilities requires round-the-clock vigilance. There's no downtime or breaks when you're the sole caregiver responsible for another person's basic needs.
There's a lack of privacy. When your aging parent lives with you, or you're constantly in their space caregiving, little time is left for yourself or your immediate family. Resentment can build.
You neglect your own needs. Caregivers often put their own health, relationships, and self-care last. This leads to mental and physical burnout.
Guilt and obligation take over. Adult children often feel guilty saying no to caregiving requests from parents who raised and sacrificed for them.
Other family members don't help. The caregiving often falls on one primary person, while siblings and other relatives do little to share the responsibility.
You feel trapped financially. Leaving or cutting back on work to provide care can limit income and increase reliance on your aging parent. Their needs make walking away seem impossible.
Promised support disappears. Family and friends with good intentions may initially pledge to help but fail to follow through on a regular basis.
Without firm boundaries and adequate support in place, many caregivers reach their physical and emotional limits. This leads to resentment and statements like "I hate caring for my elderly mother." But, implementing some key strategies can help restore balance.
Setting Healthy Boundaries as an Elderly Parent's Caregiver
A parent may resist the idea at first, but setting and enforcing reasonable boundaries is essential if you want to avoid burnout and remain an engaged, helpful caregiver.
Here are some examples of healthy caregiver boundaries you can implement:
Don't provide medical care you're unqualified for. Only take on care tasks like medication management, wound care, injections, etc., if adequately trained. Know when to call a home health aide.
Give specific times you're available. Rather than being on-call 24/7, be clear about blocks of time you can provide caregiving vs. times you're unavailable.
Limit financial support. Make sure any financial assistance you provide doesn't interfere with meeting your own living expenses or saving for the future. Don't jeopardize your retirement.
Have private family time. Set aside a couple of evenings a week, for example, as special family time just for you, your spouse, or kids. Don't allow it to be preempted.
Take time for self-care. Sunday afternoons are reserved for you to pursue hobbies, exercise, socialize with friends, or relax without caregiving. Protect this time.
Establish your own space. If your parents live with you, set ground rules about them not entering certain rooms or zones like your bedroom whenever they want.
Let others provide care, too. Make it clear to siblings and other family that you welcome and need them to take turns as alternate caregivers at times.
Outsource some responsibilities. Don't take every care task on yourself. If affordable, hire a home health aide to provide breaks. Look into senior companionship services, too.
Get away overnight. Scheduling occasional overnight respite, whether your parent stays elsewhere or you take a vacation, is essential to regroup emotionally.
The key is being straightforward about what you realistically can and can't provide as a caregiver. This helps prevent unclear expectations that could lead your parent to become overly demanding.
Finding the Support You Need as an Elderly Parent's Caregiver
Caring for your mother or father will be much less depleting and stressful if you proactively seek out emotional support and practical help from others.
Here are some possibilities to consider:
In-home care services – Getting an aide to assist your parent a few hours a day or week with personal care, medication reminders, transportation, and homemaking takes the pressure off you.
Adult day programs – These community senior centers offer social activities, health services, and meal programs while providing you respite.
Support groups – Connecting with other caregivers provides validation and advice from people who understand your challenges.
Family sharing plan – Schedule specific times when siblings will provide primary caregiving to give you a break. Or have them contribute to professional in-home caregiver costs.
Caregiver coaching – These experienced professionals help guide you in setting boundaries, managing expectations, and introducing structure.
Therapy – Addressing anxiety, depression, or family relationship issues proactively in counseling sessions helps preserve your mental health.
Household help – Hiring assistance with errands, yardwork, cleaning, and home maintenance takes day-to-day burdens off your shoulders.
Social interaction – Make time for fun with supportive friends and loved ones to stay anchored in your own life and identity outside caregiving.
Don't wait until you reach a breaking point to seek help. Be proactive. And don't let guilt about asking for support hold you back – remembering your own needs is just as important as caring for your aging parent's needs.
Prioritizing Self-Care to Avoid Caregiver Burnout
When your days revolve around an elderly parent, your own physical, emotional, and social needs often get neglected. But skipping self-care is a recipe for burnout.
That's why it's crucial to be intentional about these practices:
Eat nutritious meals – Don't sacrifice healthy eating when life gets hectic. Meal prep and planning ahead helps.
Exercise regularly – Moving your body energizes and relieves stress. Even short workout sessions a few times a week are beneficial.
Get sufficient sleep – Being sleep-deprived exacerbates irritability and exhaustion from caregiving. Follow a calming nightly routine.
Treat yourself – Do little things just for you that lift your mood, like enjoying a latte, getting a massage, or buying fresh flowers.
Connect with friends – Don't isolate yourself. Schedule video calls, meetups, or social activities weekly to nurture these relationships.
Pursue hobbies – Make time for fun activities that recharge you, like gardening, music, art, or reading.
Unplug and reflect – Spend a little time every day in quiet contemplation, writing in a journal, meditating, or just being still.
Laugh – Laughter is such a powerful medicine for the mind and body. Seek out humorous videos and jokes to enjoy daily.
Ask for help – Don't buy into the myth of the self-sacrificing caregiver who can handle everything solo. Reach out.
Taking even small steps to care for yourself sets an example of respecting your own needs. This actually enables you to be a better caregiver to your parent.
When Is it Time to Consider Assisted Living or Long-Term Care?
Despite your best efforts to share caregiving responsibilities and introduce more support, there may come a point when an elderly parent's needs simply exceed what you can manage at home.
When symptoms of dementia progress or mobility and safety risks increase, for example, a higher level of supervision in an assisted living community or nursing home may become the safest option.
Warning signs it may be time to transition a parent to residential long-term care include:
Increasing falls or injuries
Weight loss from skipping meals
Declining hygiene with resistance to bathing
Aggressive or socially inappropriate behavior
Wandering or getting lost
Inability to manage medications
Incontinence or bathroom accidents
Confusion about time and place
Unsafe home conditions like tripping hazards
Moving a parent to an assisted living or skilled nursing facility is often met with resistance and guilt. But you truly aren't abandoning your duties if your mother or father's needs would be better met by 24-hour professional medical support. A personalized care plan in a community tailored to seniors' changing abilities may actually improve their safety and quality of life.
If signs indicate a higher level of care is required, don't wait for a crisis. Consult with your parent's doctor for guidance and seek advice from elder law attorneys who can help with dementia incapacity planning to identify appropriate assisted living or nursing homes. Also, learn about securing Medicaid to help pay for long-term care.
Turn to a Minnesota Elder Law Attorney for Guidance
Caring for aging parents poses complex emotional and legal challenges. The estate planning attorneys at Safe Harbor Estate Law understand the sensitivities involved when declining parents become dependent on their children.
If you need experienced legal counsel to help make decisions about your parent's future care, contact their office to schedule a consultation. They can help guide both you and your loved one to a stress-free future.