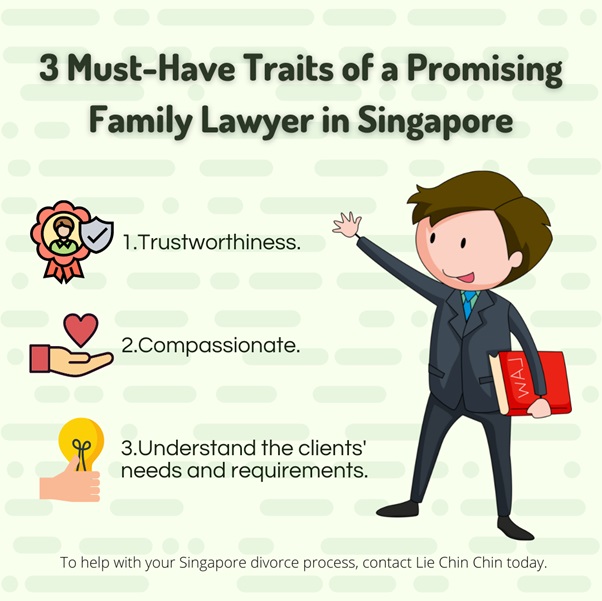 3 Must-Have Traits of a Promising Family Lawyer in Singapore
Hiring a good divorce and family lawyer in Singapore is essential when dealing with family cases. However, some characteristics can help you determine the type of attorney you need. These characteristics vary depending on the kind of attorney you require. In the case of a family lawyer in Singapore, this corresponds directly with upcoming laws and regulations.
It is crucial to find the best family lawyers for cases that are so diverse, and it can be challenging for family members who are determining property distribution amidst disputes and fights. The divorce process in Singapore will cost a lot when children are involved. You can find a legal family attorney to assist you with the procedure if you know the personality, character, and professional qualities you want.
1. Trustworthiness.
A family attorney who works diligently for family members exudes unwavering integrity. If you retain such a family lawyer, they will live up to their lawyer fees for divorce cases and they will perform their duties diligently to your needs to assist you in escaping the situation. For instance, a divorce attorney may attempt to find the least disruptive means of separating you and your spouse while simultaneously satisfying your demands.
2. Compassionate.
Especially in a divorce procedure in Singapore, an aggressive family attorney will unquestionably cause friction between family members. A family lawyer who understands their client's mental and emotional state will do their best. They can quickly connect with family and work hard for clients.
3. Understand the clients' needs and requirements.
To successfully resolve a family law case, every competent family lawyer in Singapore feels they must fully comprehend their client. They should concentrate specifically on solving family problems effectively.
This type of family lawyer can expand their clientele, making it easier for them to achieve their clients' objectives. Similarly, the firm's goals for these family lawyer groups align with those of the clients.
To help with your Singapore divorce process, contact Lie Chin Chin today.