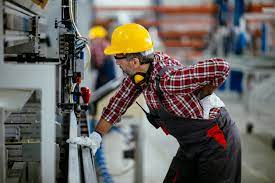 What Exactly Does Workers' Compensation Benefits Cover?
When you are injured on the job, one of the first things you may wonder is what workers' compensation benefits cover. Workers' compensation is a type of insurance that provides benefits to employees who are injured or become ill as a result of their job. The benefits can include medical expenses, income replacement, and death benefits. Typically, workers' compensation covers most, if not all, of the costs associated with an injury or illness incurred on the job. However, there are some exclusions so it is important to understand what is and is not covered.
Medical Coverage
Workers' compensation claims typically cover all reasonable and necessary medical treatment related to the injury. This can include hospital stays, surgery, medication, physical therapy, and more. In some cases, workers' compensation will also cover travel expenses if you need to see a specialist who is not located near your home. Note that any injuries outside the defined workplace do not qualify for workers' compensation.
Vocational Rehabilitation
In some cases, workers' compensation will also pay for vocational rehabilitation. This benefit is designed to help workers who are unable to return to their previous occupation due to their injury. Vocational rehabilitation can provide training and support to help workers find a new job that they are able to perform with their restrictions. If you have been injured at work, contact a workers' compensation lawyer to learn more about your rights and options.
Missed Wages
Another great benefit of workers' compensation is that they help employees recover their lost income. If you've been unable to work due to your injuries, you may be entitled to replacement wages. Workers' compensation typically covers a portion of an employee's wages lost as a result of an injury or illness. The amount of wage replacement benefits vary by jurisdiction, but it is typically a percentage of the employee's pre-injury earnings. Benefits are typically paid until the employee is able to return to work or reach maximum medical improvement.
Disability
In some cases, workers' compensation may also provide coverage for disabilities that occur as a result of the injury. For example, if an employee is permanently paralyzed after suffering a back injury, workers' compensation may help to cover the costs of their long-term care. Workers' compensation can also provide housing loans to help the disabled remodel their houses to accommodate their new disability. 
Costs of Funeral
Unfortunately, some employees may suffer injuries that may lead to death. If such a case happens, the worker's compensation coverage covers funeral costs. It also provides the necessary death benefits to the employee's beneficiaries.
Conclusion
So, what do all of these benefits mean for you as a worker? Simply put, workers' compensation can provide financial assistance and other benefits if you are injured or become ill as the direct result of your job. If you have been injured on the job, don't wait to file a claim- get in touch with an experienced Workers Compensation Claim Attorney reno nv today who can help guide you through the process.